As a caregiver for someone with dementia, you may often feel overwhelmed and in need of support and guidance. Maybe you're looking for advice from someone who's faced similar circumstances, or perhaps you want to know more about what to expect as your loved one progresses through different stages of their disease.
There are many free resources available to support dementia caregivers and help them connect with others who are facing the same challenges. We have curated a list of these national and local resources below.
Local Support Groups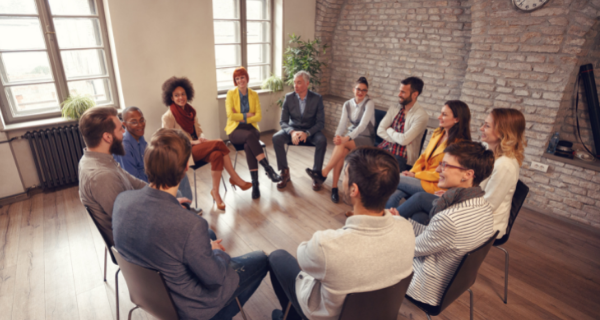 There is comfort to be found in connecting with others in the same situation as you. That's why support groups are so valuable. When you join a local support group of dementia caregivers, you can not only voice your own thoughts and questions, but also begin new friendships with others who understand what you're going through.
Here are some local support groups for New York and New Jersey:
If you live outside of New York and New Jersey, visit the Alzheimer's Association's website for support groups in your area.
Related: Learn More About the Benefits of a Memory Care Support Group >>
The Alzheimer's Association - Caregiving
The Alzheimer's Association's Caregiving resources page is full of information tailored specifically to caregivers. Here you will discover:
What to expect as a caregiver during the early, middle, and late stages of Alzheimer's disease and dementia
Self-care recommendations for caregivers
Tips and advice for providing daily care to your loved one
Care options and planning strategies for you to consider for your loved one
The Alzheimer's Association 24/7 Helpline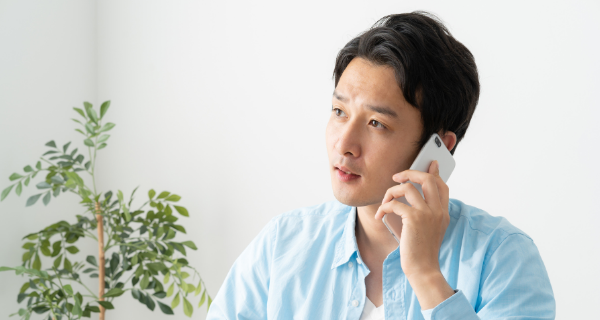 The Alzheimer's Association's 24/7 Helpline is available anytime you need it ― 24 hours a day, 365 days a year ― making this an invaluable resource for caregivers. According to the website, when you call the helpline, you will be connected with specialists and master's-level clinicians who can offer confidential support and information to you and your loved one.
You can use the helpline in three ways:
Over the phone ― Call (800)-272-3900. If you are hearing impaired, you can connect to a TRS operator by dialing 711.
Live chat ― Click the "Live Chat" button on

this webpage

. Live chat is typically available from 7 a.m. - 7 p.m. (CST) Monday through Friday.
Online ― Use

this online form

, and someone will respond to you within 24 hours.
Alzheimer's & Related Dementias Education & Referral Center
Funded by the National Institute on Aging, the Alzheimer's & Related Dementias Education & Referral Center (ADEAR) website offers a treasure trove of information in one centralized hub. From the basics of Alzheimer's disease and dementia, to available treatments, to the latest news in clinical trials and research, caregivers will find updated articles on a plethora of relevant topics.
You can also reach out to the center directly by calling (800)-438-4380, Monday through Friday, 8:30 a.m. - 5 p.m. EST, or you can email the center at adear@nia.nih.gov.
U.S. Department of Veterans Affairs - Dementia Care
The U.S. Department of Veterans Affairs details the services available for veterans with Alzheimer's disease or dementia and provides plenty of helpful information for caregivers as well.
Here, you can find information such as:
Detailed guides related to dementia, its stages, and treatments
What to expect when caring for someone with dementia
Coping strategies for you and your loved one
Related: Can Veterans Benefits Pay For Assisted Living? >>
UCLA Health - Caregiver Training Videos
For visual learners, the UCLA Health Alzheimer's and Dementia Care Videos User Guide provides helpful training videos for caregivers of loved ones with Alzheimer's or dementia. The video guide is broken down into sections that explain how to address a variety of common behaviors caused by Alzheimer's or dementia, including:
Agitation and Anxiety
Home Safety
Sundowning
Sleep Disturbances
Wandering
Repetitive Behaviors
In addition, all of the videos are also available in Spanish, and several of the videos have subtitles in other languages such as French, Korean, and Hungarian.
Find More Caregiving Resources at The Bristal
At The Bristal Assisted Living, we want to equip caregivers like you with the knowledge and resources you need to make life easier for you and your loved one. We offer support groups at each of our communities for family members and caregivers who have a loved one living in Reflections, our highly customized memory care program.
In addition, we're continually adding new resources to The Bristal Blog on a variety of topics, including Alzheimer's and memory care, caregiving and family, health and wellness, and more. Add The Bristal Blog to your bookmarks and check back regularly for new content or sign up for our TopStories newsletter.