Dementia, a decline in mental ability that can interfere with daily life, has more than 100 forms, but Alzheimer's disease is by far its most common one.
For those caring for a loved one with Alzheimer's, the symptoms of the disease can sometimes be hard to manage. However, the more you know about the common behaviors associated with Alzheimer's, the easier it is to be an effective and empathetic caregiver.
What Effects Does Alzheimer's Disease Have?
Alzheimer's causes changes in the anatomy of the brain. The range of symptoms, and the rate at which they progress, vary from person to person. Therefore, it's always essential to consult with a medical professional. One of the first changes to manifest itself is difficulty with communication. Suddenly, the afflicted person finds it hard to identify the right words and recall names, or they may get lost in familiar places, forget information soon after reading or hearing it, or lose or misplace things.
These changes can bring about confusion, fear, anxiety, loneliness, and frustration. As the disease progresses, it's crucial that caregivers fully understand these symptoms.
What are the Stages of Alzheimer's Disease?
Alzheimer's has three main stages, although there is no set time for the beginning or end of each:
Early stage: The person may still function independently but have trouble with tasks, such as remembering names, finding items, and planning for the future.
Middle stage: The middle stage may last the longest and includes increased difficulty with short- and long-term memory, finding familiar places, wandering, and other behavioral changes.
Late stage: The final stage of Alzheimer's may require round-the-clock medical care as the person can no longer take care of themselves.
The early stage of Alzheimer's may last for several years. During this time, the person may continue to be independent and live a fairly normal life. As a caregiver, this time is also an opportunity for you to help the person continue to live a full life and make choices for their future.
Assisting a Loved One With Early-Stage Alzheimer's Disease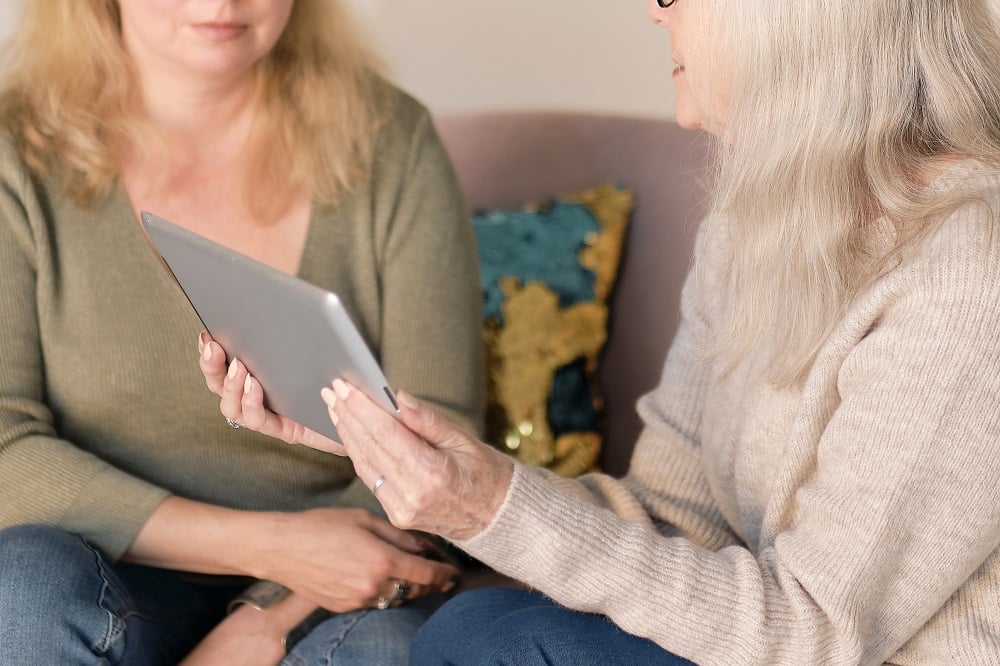 Because your loved one will still be mostly independent in this stage, your role will likely focus more on support than on physical care or assistance.
Consider offering help in the following areas, discussed in more detail below.
Practical support can include everyday tasks like running errands, helping make doctor's appointments, and picking up packages for the person.
Emotional support is significant in this stage as the person with Alzheimer's comes to terms with their diagnosis.
Future planning support is also critical in this stage. This is a time for the person to think about the future and make choices or directives now to ensure their wishes are respected later on.
Practical Support for People with Early-Stage Alzheimer's
Your loved one with Alzheimer's may still go to work, drive, and do other everyday tasks in the early stage of the disease. However, offering a helping hand can make their life easier and help them focus on living a full life.
It's a good idea to discuss where they may need help and what their boundaries are for receiving it. Here are a few suggestions of ways you can support them:
Setting and accompanying them to appointments
Helping with managing money and bills
Keeping track of medications - such as filling prescriptions and ensuring they're taking the correct dose
Planning for future events
Organizing the home or paperwork
Assisting with transportation
Let the person know you're available to help, but don't make assumptions or overstep your bounds. Instead, respect their needs and wishes, and lend a helping hand when it makes sense for both of you.

If the person lives alone, make regular visits, and watch for red flags that signal additional support might be needed.

Related read: Tips for maintaining independence for people with Alzheimer's >>
Emotional Support for People with Early-Stage Alzheimer's
Receiving an Alzheimer's diagnosis can cause a variety of emotions in the person with the disease, including anger, frustration, fear, denial, and anxiety. These are all completely normal.

You can help by lending a listening ear whenever the person needs to talk. Let them know that you are there for them, but give them space to process their feelings without judgment. Depression and anxiety are both common in people with Alzheimer's. If your loved one is struggling with either, you might suggest they seek help from a therapist.

Early-stage Alzheimer's is a time for many people to reflect on their life so far and spend time with the people, and doing the things, they care about most. Help them focus on quality time with loved ones or pursue their favorite hobby or goals.

You may also encourage the person to join a support group for those newly diagnosed with Alzheimer's. Search for groups near you at the Alzheimer's Association website.
Help with Planning for the Future
Another way you can help your loved one is by assisting them in planning for their future needs. Be sure to think about the following issues:
Legal - Does the person have their legal affairs in order? Do they have a living or standard will? Who is the power of attorney?
Financial - Are their accounts in order? How do they plan to pay for future expenses? Do they have long-term care insurance?
Caregiving - What plans are in place for when the person can no longer live alone? Are there memory care communities in the area they are interested in living at?
End-of-life - What religious, spiritual, or cultural beliefs does the person have about the end of life? How can these needs be respected and carried out? What about hospice or comfort care?
Planning for the future is a big job, and it doesn't have to be done at once. You may also consult with an elder law attorney to help, particularly with legal matters and planning for caregiving costs.
Taking Care of Yourself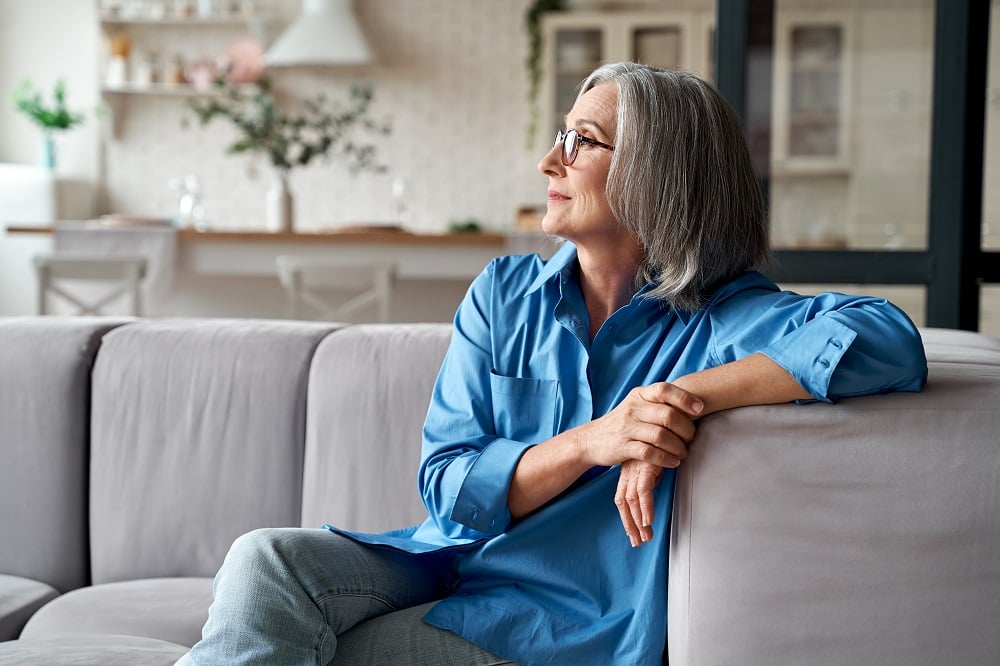 If your loved one has just received their diagnosis, chances are you're also experiencing your own thoughts and emotions. These may mirror those of your loved one.

Again, it's normal to experience a wide range of emotions and go back and forth on how you feel. Give yourself time to process and grieve, and remember to take care of yourself by getting enough sleep, eating well, and having someone that will listen to you.

As a caregiver, you can help by learning as much as you can about Alzheimer's disease to create a comprehensive plan for giving care and support to the person with the disease. This learning process can also help your well-being.
Next Steps: Learn More about Alzheimer's
Visit our Alzheimer's and Memory Care blog page to find more resources on dementia and caregiving, including tips for caregivers, information on specific behaviors and effects, and more.