As a caregiver, you are likely familiar with managing the medical records of a parent or loved one. Virtually every doctor's visit sends your loved one home with some kind of paperwork, and a hospital stay can result in numerous stacks of paper summarizing your loved one's care.
It's important to keep this information organized in a centralized personal health record (PHR). Not only can this keep you and your loved one more informed about their health, but it can actually help their healthcare providers in delivering the best care.
So what can you do to better organize this information
Here are some guidelines and best practices for organizing your loved one's medical records. Think of each piece of personal medical information as a part of a larger puzzle ― your loved one's healthcare.
Make a List of Your Loved One's Healthcare Providers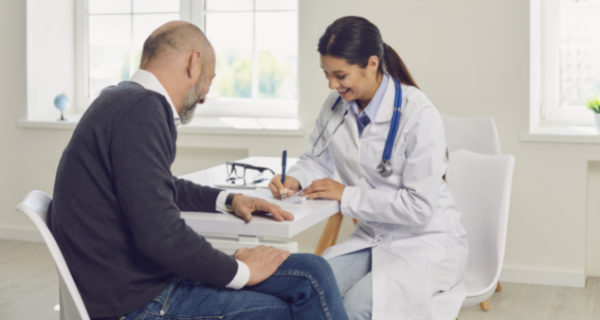 A good place to start is by compiling a comprehensive list of all your loved one's current healthcare providers. This could include one or more of the following:
Primary care physician
Medical specialists (oncologists, cardiologists, etc.)
Dentist
Physical therapists
Optometrist
When making the list, be sure to include contact information for each provider ― such as address and phone number ― and update the list regularly. With all of this information together in one place, it will be much easier to get in contact with the right provider to set appointments or address concerns.
Make Copies of Medical Records
Your loved one's providers will typically provide medical records in printed form upon request, but it's always a good idea to make copies for yourself, as the caregiver. Following are the types of records to keep copies of:
Laboratory/test results
Doctor visit summaries
Hospital discharge summaries
Pharmacy/medication handouts
Insurance forms
Many providers now offer an online portal that patients can access using a secure login. A patient portal can be a convenient way to access records, view test results, and ask questions.
If your loved one's healthcare provider offers a patient portal, ask for login information and instructions during your next visit. Keep in mind that patients can still request printed copies if they are unable to access the online portal. It's important to note that providers have up to 30 days to fulfill the request and may charge a modest fee for printing and mailing the records.
If you haven't been making copies of these records yet, it's never too late to start. If your loved one has a lot of past medical records to wade through, a good starting point is to compile records from the past year.

Monitor and Record Symptoms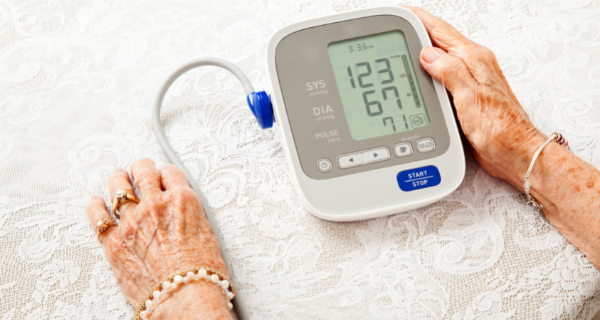 Whenever you go to the doctor, you're accustomed to the staff checking your vital signs, which include body temperature, pulse rate, respiration rate, and blood pressure.
For your loved one, it's a good idea to check their vitals at home on a regular basis, especially if recommended by any of your loved one's healthcare providers. Keep a log of the readings so you can compare them over time and document any unusual changes.
In addition, there are certain symptoms that seniors especially want to watch out for, particularly symptoms that are new or unusual to your loved one. Monitor and record symptoms like these closely and notify the appropriate healthcare provider:
Shortness of breath
Speech or balance difficulties
Constipation
Wounds that won't heal
Confusion or memory loss
Related: Normal Aging or Warning Signs of Alzheimer's? >>
Keep an Updated List of Medications and Treatments
Similar to making a list of healthcare providers, it's also beneficial to keep a list of medications and treatments your loved one is taking or undergoing. Include dates, dosage, side effects, and any other relevant details. Most importantly, be sure to regularly update this list each time your loved one changes or switches medications or treatments.
Related: Medication Management Tips for Seniors >>
How to Store Personal Medical Records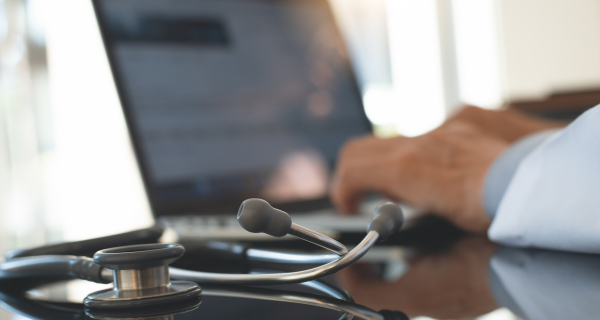 There are multiple options for how to store your loved one's medical records, ranging from traditional to high-tech methods:
Keep paper copies in a binder
Store PDFs on a personal computer
Use a secure personal health record website or app
The method (or methods) you choose is mostly a matter of preference, but there are a few factors to keep in mind.
First, you want to make sure the information is easily accessible and that you are able to share any necessary information with your parent's other caregivers or their healthcare providers, if needed.
On the flip side, you also want to make sure the information ― particularly if it's stored online or on a computer ― is secure and can't be accessed by anyone not authorized to view it. If you opt to use a PHR website or app, be sure to vet each one for data security and check recent reviews.
More Caregiver Resources on The Bristal Blog
If you found this guide helpful, we have more resources for you to check out, from how to manage your time as a caregiver to strategies for first-time caregivers.