Are you a senior with a smartphone? You're not alone! In fact, 67 percent of Baby Boomers (54 to 72) and 30 percent of the Silent Generation (73 to 90) own smartphones, according to Pew Research Center. And those numbers are only growing!
Whether you prefer to play games or keep up with friends and family, your smartphone is a helpful device for all aspects of your life. For example, if you're looking to get healthier, there are a variety of health and fitness apps available to you. To help you discover the best one for you, we've put together a list of five health and fitness mobile applications for your smartphone.
The apps we have chosen to feature (which are not endorsed by The Bristal) can be used on your smartphone on both IOS and Android.
5 Free Wellness Apps for Your Smartphone
Whether you want to track your nutrition or exercise your mind, smartphone apps are easy to use to keep you in your best shape. From mental health to medication management, mobile applications can also help you alleviate stress and improve your mental capacity -- all in the palm of your hand.
Discover an app for your lifestyle!
Diet and Exercise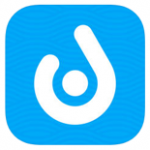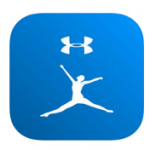 Diet and exercise apps like MyFitnessPal offer a one-stop shop where you can track your goals, log exercise (including the ability to sync your activity tracker like a Fitbit or Apple Watch), and even get support through its community feature. If you're eating out, this award-winning app features foods from hundreds of popular restaurants, too, making it even easier to count calories and keep track of your nutrition.
In addition to strengthening your muscles, activities like yoga can help ease stress, improve balance, and boost energy, according to research by Johns Hopkins University. One yoga app, Daily Yoga, offers targeted asanas in addition to routines geared toward weight loss and strengthening. Consult with your primary physician before beginning any new exercise routines.
Mental Health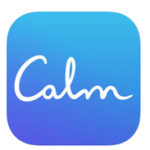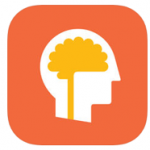 There are many ways to de-stress, and smartphone apps are one of them. Apps like Calm help users lessen anxiety and improve their sleep patterns using guided meditations, breathing programs, and relaxing music. If you're looking for more ways you can reduce stress, check out this blog!
Research has linked game playing with healthier brains, so why keep your mind sharp and have a little fun at the same time? One app, Lumosity, links science with entertainment. Scientists and game designers developed this app, which combines tasks to measure cognitive abilities with fun, and the resulting puzzles may help improve your brain health.
Medication Management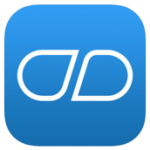 If you take multiple medications or vitamins during the day, it can also be difficult to remember which medication you need to take when. That's where apps can help.
One medication management smartphone app is Medisafe. Medisafe features color coding and timed alarms and can also remind you if you're going to need a refill. If you have trouble reading your medicine labels, The U.S. Food and Drug Administration notes your pharmacist can print your the with larger type and can also be a resource to help you with finding out about interactions.
Start Exploring More Senior Friendly Health and Fitness Apps
Please note, The Bristal is not endorsing any of these apps listed above. This list is just to help you start exploring your options in Apple Store or through Google Play. There are so many apps out there -- let us know what your favorite one is that we may have missed!