For many families, a memory care community is the best option for loved ones in the early-to-middle stages of dementia or Alzheimer's disease. Memory care provides more than just assistance with daily living. It's designed to address the specific needs of those experiencing memory loss and keep them safe without detracting from their quality of life.
What is it really like living in a memory care setting? To give you an idea, here's a typical day-in-the-life of a resident at Reflections, our specialized memory care neighborhoods at The Bristal Assisted Living communities.
Starting the Day
For individuals with memory-related cognitive disorders, routine and structure are extremely important. Creating a structured environment promotes a feeling of familiarity, and may lessen any fear and anxiety residents might be experiencing. We also incorporate simple choices into residents' daily routines, encouraging decision-making and fostering independence.
Residents begin each day with a few simple choices, such as what they would like to wear or what they would like to eat for breakfast.
We also have programming designed to help residents ease into the day. Activities might include fun get-togethers encouraging residents to mingle with each other, light exercises to warm up the body, or brain teasers stimulating thought.
Time for a Lunch Break
Residents dine in our country club-style dining room, where they can savor a delicious meal and conversation with their friends.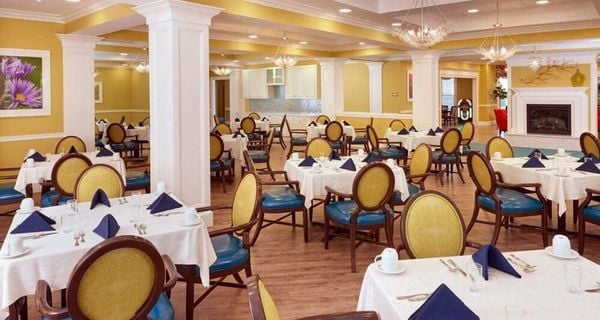 At Reflections, dining is a fun experience for residents each day with special themes, like National Deep Dish Pizza Day, and special food demonstrations, like our Taste of the Season program that features seasonal recipes. Residents are encouraged to submit their favorite recipes to the dining staff for the possibility of their favorite dish being served on the menu on a future date with our Taste of Home program.
Afternoon Activities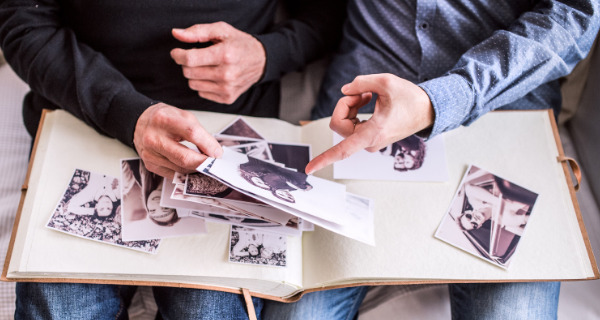 In the afternoon, residents are free to sit back and relax or they can choose to participate in a fun, interactive activity. There is plenty to pick from, no matter what their interests are.

For residents who love to mingle, there are activities to encourage reminiscing, which has been shown to be beneficial for those with dementia or Alzheimer's. Residents spend time reflecting on favorite memories from their childhood, family members, or former home. These kinds of experiences help instill confidence, as well as build bonds between fellow residents and staff members.

Staying active is important in treating individuals with Alzheimer's or dementia. The Bristal offers a variety of options that residents can choose from to stay active, including dance classes, walking, and gardening clubs. There are also low-impact activities, like chair yoga and stretching, for those who want something more low-key.

Residents who are more interested in creative pursuits can opt for art, music, or creative writing classes. For those who love games, there are an assortment of trivia programs that also help stimulate the brain.
Dinner and a Show
When dinner time rolls around, there's always something delicious to look forward to. Themed dinners like Italian Night, Oktoberfest, and summer BBQs provide variety and seasonal enjoyment.

After dinner, it's time for entertainment. In addition to specialized memory care programming, residents have access to much of the same programming that is available to residents in assisted living. For example, everyone is welcome to attend concerts and other entertainment events, as well as Happy Hour.

Community-wide events are designed to encourage participation from everyone and help foster a sense of inclusion for residents living with memory loss. Research suggests that social inclusion is essential to overall well-being, particularly for seniors.
Ending the Day on a Calm Note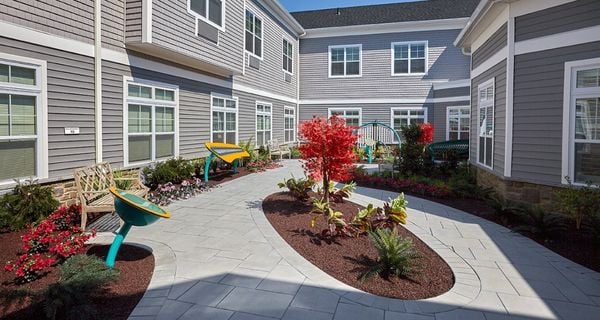 At The Bristal, we feel strongly about connecting residents with activities, objects, and surroundings that are calming and comforting to them. So when it's time to wind down after a full day, we make sure the venues and activities available are calming and relaxing.

Residents can enjoy an evening stroll through the Reflections neighborhood or spend some time relaxing in our secure outdoor patios and gardens. A visit to our Creative Arts Studio is perfect for residents who prefer to unwind by painting or listening to music.
Memory Care at The Bristal
At The Bristal Assisted Living, we believe in making every day the best it can be for each resident. To learn more about life at our Reflections communities, you can visit our website or reach out to us directly.