Most people begin meditating as a way to reduce stress or to increase mental clarity. Growing evidence suggests that the benefits of meditation for seniors extend well beyond learning how to relax or improve mental focus. Older adults who meditate regularly may also experience improved memory, reduced stress, better digestion, and more.
Concentrative Meditation and Mindfulness Meditation
While the techniques used vary, there are two main types of meditation – concentrative and mindfulness.
Individuals who practice concentrative meditation focus their attention on a single object (or a word, breath, mantra, etc.) to achieve greater self-awareness.
Mindfulness meditation can be beneficial in addressing specific conditions like depression, anxiety, sleep disorders, and more. Individuals practice being fully present – allowing themselves to accept thoughts, feelings, and sensations without judgment.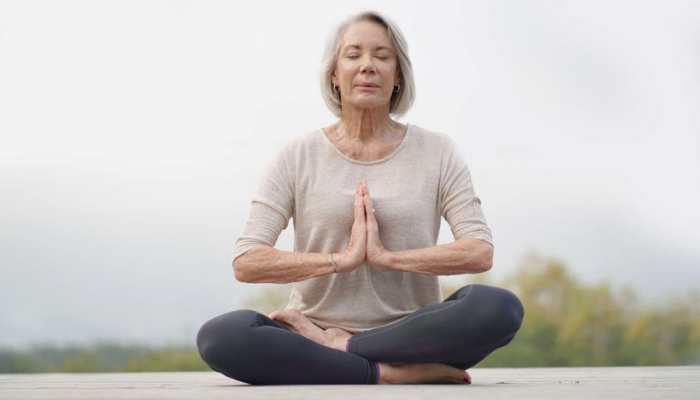 Tips for Practicing Meditation
Find a quiet place - Reserve a spot where you'll be free from distractions.
Set a timer - Establish a length of time for meditating. It doesn't have to be very long; even setting aside 5-10 minutes is helpful.
Get comfortable - Make sure you are seated in a place and in a position where you won't experience any discomfort or pain.
Take deep breaths - Focus on expanding your belly when you breathe, paying attention to the movement as you inhale and exhale.
Clear your mind - Do your best to clear your mind of all thoughts and feelings. Instead, concentrate on your breathing. Acknowledge your thoughts without judgment when they start to drift but then re-focus on your breathing.

How Does Meditation Benefit Seniors?
A regular meditation practice can offer older adults numerous physical, mental, and emotional health benefits, including: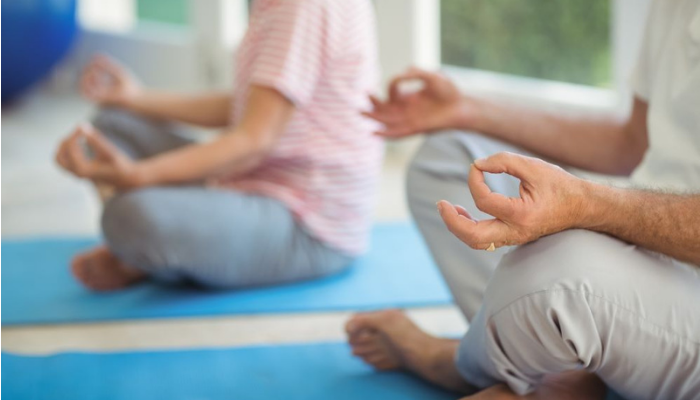 Best Meditation Apps for Beginners
Interested in the benefits meditation can offer seniors but unsure where or how to begin? There are dozens of apps available that can help you get started. Available for both Apple and Android devices, the four apps listed below vary in approach (structured versus free-flowing) – and in price (free versus monthly subscription):
Headspace
Headspace offers a mix of guided meditations, animations, articles, and videos that help you cultivate mindfulness. There is a dedicated section for beginners – additional meditation topics cover stress, anger, growth, sadness, focus, and more. Visit sleep stories if you are struggling to fall or stay asleep, or the focus section when trying to finish a project.
Calm
Similar to Headspace, Calm provides users with a blend of guided meditations, music, and stories. In addition, Calm offers a 30-day beginner's course and guided meditations on anxiety, depression, stress, self-care, and more. Then, you have the option to take your meditation practice to the next level by attending one of Calm's Masterclasses, also available through the app.
Insight Timer
In addition to content delivered through its app, Insight Timer offers live and virtual events ranging from yoga classes to musical performances. App users will find more than 200 guided meditations – ranging from stress and anxiety to compassion and patience. Insight also offers streaming and pre-recorded yoga classes, as well as a robust sleep section with guided meditations and music.
Buddhify
Understanding that setting aside time to meditate can be difficult, Buddhify offers guided meditations based on what you are doing or how you are feeling. Sessions range between 4 and 30 minutes and are delivered by their hand-picked teachers. Less structured than most apps, Buddhify gives users complete control over customizing their meditation experience but offers curated programs for beginners.
Related: Apps to Help Make Caregiving Easier
More Fun and Healthy Activity Ideas
From indoor exercises to ideas for connecting from afar, our blog is full of tips for living your best life. Explore all our articles on the blog here.