Although the weather in some parts of the country has been milder than usual this year, there's no doubt that winter is here.
Planning and preparing for the winter months is one of the best ways to prevent an injury or illness. Older adults, especially, are at an increased risk for a variety of problems this time of year. As the season progresses, these tips can help keep you and your senior loved ones safe.
Avoid Winter Slip and Fall Accidents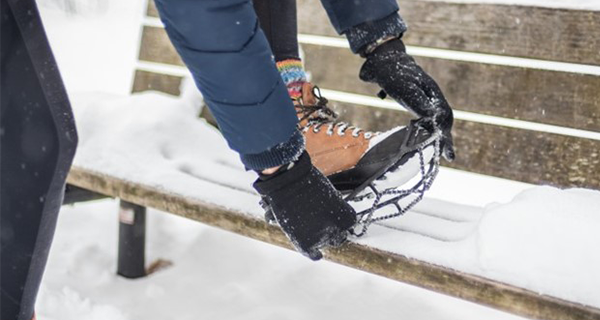 The ice and snow that winter brings can be especially hazardous for older adults who may be less steady on their feet. Below are a few of the best ways to prevent falls.
Keep the pantry and refrigerator well-stocked and maintain an adequate supply of medications and other basic necessities. Being prepared will help keep you from needing to leave home when winter weather becomes severe.
Make sure winter boots and assistive devices are in good shape. There should be an ice grip on the tip of any cane that will be used outdoors during the winter months.
Also, be sure that outdoor footwear has non-skid rubber soles. You might want to consider adding winter traction cleats to shoes or boots to make walking safer on snow and ice.
Keep sidewalks and driveways free of snow and ice. Try to utilize the services of a professional landscape company to decrease the odds of a fall. You can also contact resources like NY Connects to see if help is available in your area.
Maintain Physical and Mental Health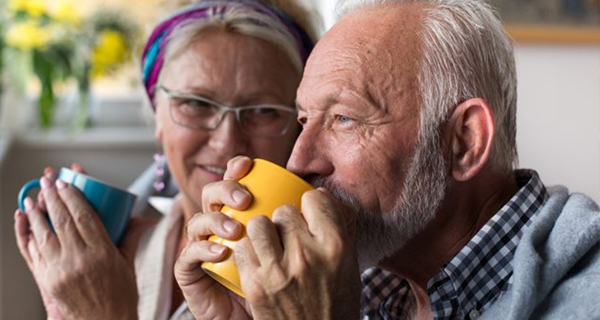 Because winter can make it difficult to get outside to enjoy a daily walk or to spend time with family and friends, seniors and their caregivers are more prone to physical and mental health problems than younger adults.

Taking a few extra steps can help protect your health this winter.
Preventing Hypothermia
According to the National Institute on Aging, seniors are at a greater risk for hypothermia during cold winter months, even indoors. Some experts say your home should be kept no cooler than 68 degrees to help prevent chilling.

Of course, dressing in layers can help you stay warmer. Loose-fitting clothing made of natural fabric is best. Always wear a hat and gloves when outdoors in the winter. Thick cotton socks also help keep your feet dry and warm.
Preventing Influenza in Seniors
Older adults are also more susceptible to the flu. Peak season is typically between December and February, but it can start earlier and continue later than that.

Taking precautions can help you avoid being bitten by the bug. If you haven't yet done so, get an influenza vaccine. Eating a balanced diet and sleeping eight hours a night can also help keep your immune system healthy and strong to fight off infections.
Increasing Vitamin D Intake
Vitamin D deficiencies are more common in older adults who live in northern climates during the winter. That's because sunlight is the main source of vitamin D, and it's in short supply in some areas during this time of year. Consult with your primary care physician to see if they recommend taking a vitamin D and calcium supplement.
Maintaining Mental Health During the Winter
Seniors who live alone may struggle to feel connected during winter months when they spend most of their time indoors. Social isolation is a known health risk for older adults.

One solution is using video calls to allow families to talk "face-to-face" when the winter winds blow. Another would be organizing a regular get-together of some kind - whether for a club or class, religious organization, or just friends - and arranging for transportation.
Read more ideas on keeping a senior loved one socially engaged here.
Take Safety Precautions on the Road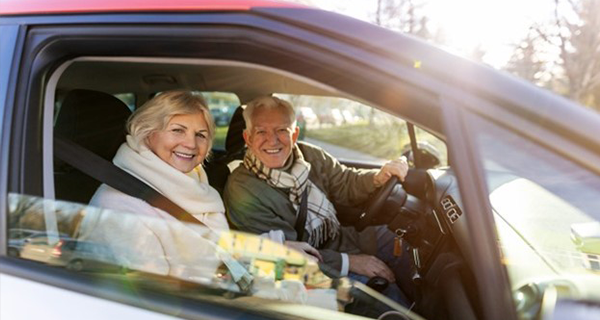 Driving during inclement weather is difficult at any age. For older adults who drive, however, it can be more so. These tips can help you prepare for winter on the road.
Limit driving when the roads are bad or the temperature is low. It might mean exploring other options for transportation during the winter months. Eldercare Locator has a database of transportation options you can search to find a service near you or your aging loved one.
Create an emergency roadside kit for each of your family's vehicles. The National Safety Council recommends including a blanket, flashlight with extra batteries, charger for your cell phone, bottled water, non-perishable snacks, a first aid kit, and flares. Some auto parts stores and home improvement centers sell pre-assembled kits.
Prepare for winter by having a roadside assistance membership, such as AAA, that covers all of the drivers in your family. It can be invaluable if you need to be towed or have another roadside emergency.
Have your vehicles inspected for winter safety. Make sure the repair shop checks the tires, windshield wipers, battery, and fluid levels.

To help older adults and their family caregivers learn more, the Federal Emergency Management Agency (FEMA) developed Winter Storms and Extreme Cold. It contains resources that range from how to develop a family communication plan to how to shut off water valves in the event a pipe bursts.
Thrive During This Winter Season
Once you've taken care of the basics this winter, you can focus on enjoying yourself and the unique opportunities the season brings.
Read more tips on exercising during the winter, eating well, staying cozy indoors, and more.