As you or your loved one ages, it's common to consider different living options as needs and lifestyles change. One of these options is assisted living.
What Is Assisted Living?
Assisted living is a type of housing for older adults that encourages independence but provides supportive services as needed.
Some seniors may be able to live on their own but choose to move to assisted living for the amenities and peace of mind it typically provides. Others may move to assisted living because they require a helping hand with certain activities each day.
No matter the reason, it's helpful to understand the benefits of assisted living when deciding if it's right for you or a loved one.
Related: How to Talk to Your Parent About Assisted Living >
What Are the Benefits of Assisted Living?
1. Assisted living communities meet a variety of needs. Assisted living communities may vary greatly from one to the next. It's important to learn about the differences to ensure they match your needs.
Some assisted living communities offer a variety of supportive services, while others may be limited. You might find one community that offers numerous wellness amenities and others that do not. It is helpful to keep in mind what's most important to you or your loved one as you search.
2. Assisted living enriches life. Assisted living communities offer a variety of life enrichment opportunities for older adults. Seniors who may have felt lonely or isolated in their own home may thrive with neighbors of a similar age and common interests.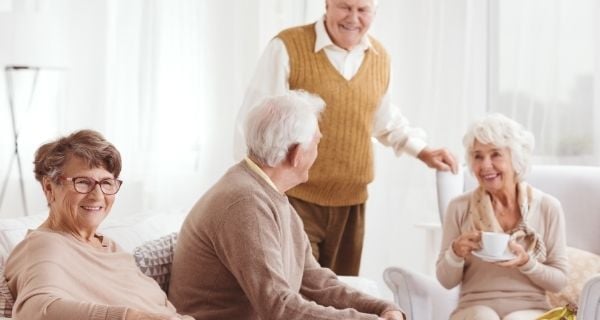 Likewise, resident-focused activities programs, special events, and community outings allow older adults to stay active and engaged in life on their own terms.
3. They are an affordable senior living option. Pricing structures vary at every community, but most offer good value for the money, especially when you consider that meals, laundry, housekeeping, and wellness programs are often included in the basic monthly fee.
Related: How to Pay for Assisted Living >>
4. Pets are usually welcome! Sometimes seniors won't leave their homes because they think their longtime furry companion won't be welcome in assisted living. However, if the pet is small, well-behaved, and independently cared for by you or your loved one, they are usually welcome in your assisted living residence.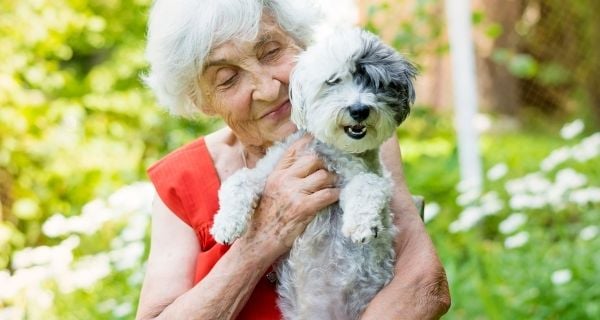 5. Assisted living is different than a nursing home. Put aside any preexisting fears about nursing homes. An assisted living community is much different.
From the resident-friendly environment to the active programming, assisted living offers seniors the independence they want with extra help available as needed. Assisted living communities look and feel like private homes, not medical centers.
Related: 6 Ways to Make it Easier to Transition to Assisted Living >>
6. They are licensed and regulated by the state. Licensed assisted living is a regulated industry. Each state determines and enforces its own laws. In most states, the Department of Health has oversight for assisted living.
7. You can bring your own furniture. This may be another sticking point for older adults. Giving up belongings that are meaningful to you can be a difficult and emotional process. Even though you'll likely have to downsize during the move, most assisted living communities encourage you to bring your own bed and smaller furniture items.
Asking for a copy of the floor plan can help you decide what will fit best in the space. And when you surround yourself with your favorite things, you're more likely to feel at home in your new home.
Related: Packing List: What to Bring With You For a Move to an Assisted Living Community >>
What Sets The Bristal Assisted Living Apart?
The Bristal Assisted Living offers gourmet meals, daily housekeeping, and numerous recreational amenities and activities. Our communities are located in New York — on Long Island, in Manhattan, Westchester County, and in New Jersey. Explore a luxury lifestyle of care at The Bristal.