Long Island features beautiful shorelines where many travelers stepped foot into America long ago, bringing with them the hopes, dreams, and aspirations that enriched Long Island's culture and made it one of the most highly sought-after destinations in America.
Take a few minutes and journey with us to discover five of Long Island's valued hidden gems ideal for fall visits. Each destination has accessible options, which can be especially helpful for seniors who prefer fewer steps to walk and fewer stairs to climb.
1. Mattebella Vineyards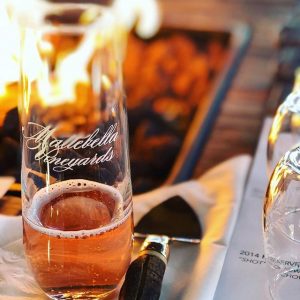 Established in 1640 and covering 22 acres of sloping land, Mattebella Vineyards is found in one of New York's oldest towns, Southold, along Long Island's eastern end.
With their strong commitment to protecting the environment, Mattebella continues business the old-fashioned way; by hand.
"We are dedicated to a cleaner, environmentally-friendly form of farming and use only healthy, traditional vineyard practices and winemaking techniques to ensure our wines reflect the exceptional terroir of the North Folk of Long Island," according to their website.
Reservations can be made to spend an hour taking a short tour of the vineyard, then head to the cottage for a personalized, sit-down tasting experience of their local wines.
Related: 5 Fun Day Trip Destinations: Suffolk County >>
2. Jordan Lobster Farms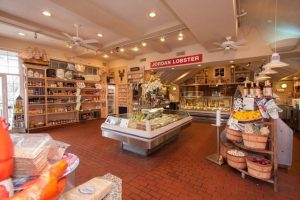 Family-owned and operated for over 50 years, Jordan Lobster Farms, in Island Park, only serves the best. Originating in Brooklyn, New York, this hidden gem doesn't disappoint with its gourmet lobster and seafood.
When visiting, you can pick out your own lobster, including specialties Select and Jumbo. Stop by the market and discover their large selection of fresh seafood, prepared dishes, and gift items.
You can also stay and dine by the waterfront, on the outdoor patio, or in the expanded indoor dining room. Additionally, pick-up and delivery options are available. This is one hidden gem you won't want to miss!
3. Woodside Orchards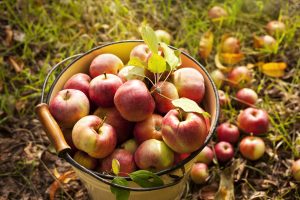 Located in Jamesport and Aquebogue on Long Island's North Fork, Woodside Orchards has been a family working farm since 1982. Offering a variety of 28 apples, they also create a handful of delicious hard ciders.
Woodside Orchards is also well-known for its cider doughnuts, a customer favorite. In addition to cider donuts, Woodside Orchards offers a hands-on U-pick experience when in season. When stopping by the orchard, enjoy a personalized tasting in their cozy tasting room.
The orchard also offers cider slushies, honey, baked goods, and much more! As they state, "There's something always in season at Woodside Orchards!"
Related: Fall in the Finger Lakes: Foliage, Farms, and More >>

4. Mashomack Preserve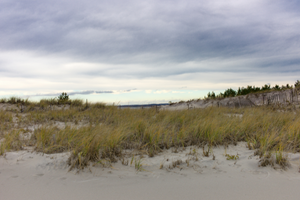 Nature lovers won't want to miss one of the most beautiful spots in New York, located at the eastern end of Long Island. Mashomack Preserve on Shelter Island comprises more than 2,000 acres of creeks, woodlands, and marshes, as well as native wildlife like foxes and waterfowl.
Originally the home of the Manhansets, a Native American group who were part of the Algonquin culture, the land changed hands many times over the centuries. It came under the protection of the Nature Conservancy in 1980.
Visitors to the preserve in autumn can expect gorgeous foliage and fewer crowds than in the summer. A variety of trails, including one that is fully barrier-free and accessible, traverse the landscape from dunes to wetlands.
The visitor center offers a chance to learn more about the preserve — and the Manor House, a restored summer estate from the 1800s, is available for use as a conference center and community event space. The park is open from dawn to dusk, seven days a week.
5. Long Island Live Steamers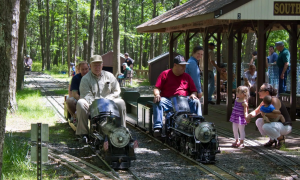 Located in Suffolk's Southhaven County Park and built to preserve the art of precision steam model making is Long Island Live Steamers, Inc.
Long Island Live Steamers offers nostalgic fun for all on its 8.5 acres of land, that is inclusive of outdoor tracks and trains. If you're feeling adventurous, on public run days scheduled from mid-May through the end of October, you can take a train ride on rideable steam, diesel, and electric trains around The Groundline or The Highline track.
Long Island Live Steamers is a great day-out adventure that features members who also build model steam boilers, engines, boats, tractors, and fully functional railroad models.
Long Island: The Island with Something for Everyone
Long Island has destinations to offer for everyone; whether you enjoy the beach and the outdoors or aspire to be a wine connoisseur, the island has options for you! With a deep sense of rich history, and diverse communities full of unique culture, Long Island's hidden gems are waiting to be discovered.
Find more travel tips in our blog, where you can take a trip to top East Coast national parks or discover fall foliage, farms, and more in the Finger Lakes.