Physical therapy can be beneficial for people of all ages, but it's especially valuable for older adults with mobility issues. Seniors often undergo physical therapy when they are rehabilitating from a surgery, injury, or illness. Increasingly, seniors also use physical therapy to prevent injury and preserve their independence.

Some of the common benefits seniors gain from physical therapy (and physical activity in general) include:
Reduced pain
Better balance
Stronger muscles
Reduced stress and anxiety
Healthy weight management
Related: The Benefits of Physical Therapy for Seniors >>
Why Seniors Become Discouraged with Physical Therapy
Despite the obvious benefits of physical therapy, some seniors may become discouraged by the challenges they face with physical therapy. According to a study published in Manual Therapy on treatment adherence in physiotherapy, some of the reasons physical therapy patients struggle to continue their treatment include:
Not accustomed to exercising regularly
Increased pain levels
Depression/anxiety
Poor social or family support
Helplessness
There is good news, though! As a caregiver, you can help improve your loved one's chances for success with their physical therapy by providing support, motivation, and goal-setting.

Here's how:
Remind Your Loved One Why They Are Doing Physical Therapy
If your loved one feels like giving up, offer a gentle reminder about why they're going through this. Maintain a compassionate tone and help them picture what the future will look like if they continue with their physical therapy.

For example, if your loved one wants to live pain-free or reduce pain they've been dealing with for years, you might say, "All this hard work is going to pay off. Imagine what it will be like enjoying life with less pain."

Or, if your loved one wants to return home to live independently after a surgery, remind them that physical therapy will help keep them safer and stronger. You might consider saying, "If you keep up this hard work now, you will feel much stronger and more confident when it's time to go back home."
Help Them Set Appropriate Goals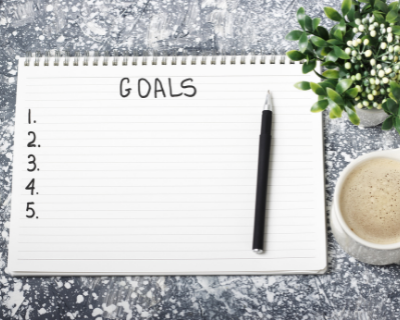 According to The American Academy of Physical Medicine and Rehabilitation, an effective way to motivate seniors to stay active is by helping them set small, incremental goals. Laying out a series of achievable, short-term goals can help boost confidence and motivate them.

In setting short-term goals, be sure you and your loved one are being realistic. Don't set unattainable goals. Instead, aim for smaller goals that lead to consistent progress. The physical therapist can assist you in determining which goals are appropriate.

When your loved one meets a goal, be sure to celebrate it! Treat your loved one to something special or mark the occasion with some quality time together. Recognizing small victories will help motivate them to continue.
Use Music to Motivate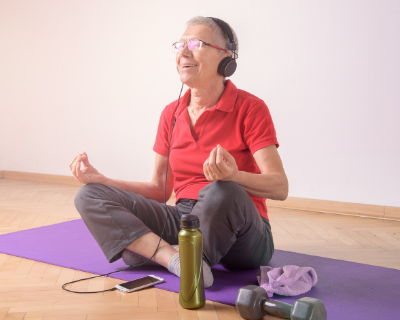 Music can make us feel many emotions and even inspire motivation, which makes it useful in a physical therapy setting. Research suggests that music can increase enjoyment while improving athletic performance and lowering perceived exertion.

Thus, helping your loved one find the right soundtrack to listen to during physical therapy can be beneficial in multiple ways. Explore different music genres with them to find out what inspires them, and then apply this to their physical therapy routine.
Provide Moral Support
Offering your love and support is one of the most important ways you can help your loved one be successful in their physical therapy. You can do this in several ways, such as listening to your loved one, taking them to and from physical therapy, and simply spending time together.

Also, remember that your loved one will have good and bad days ― that's normal. On the good days, lift their spirits with praise and affirmation, and on the difficult days, remind your loved one just how far they've come and how proud you are that they keep going.
More Health and Wellness Resources
If you found this article helpful, you can find more resources on topics like these on The Bristal Blog. Here are some helpful tips to relieve arthritis pain naturally and how trying the MIND diet could improve your cognitive health.