The search for a memory care community on Long Island for a loved one with Alzheimer's disease or dementia can seem overwhelming. There are numerous options – with different programs, amenities, care philosophies, and more – to choose from.
So, what factors should you prioritize during your search? What's the best way to compare memory care programs? How do you evaluate the staff?
As you search for the right memory care community for your loved one, here are some questions you should ask, as well as important factors to consider.
Beginning Your Search
The first step in starting your search is to evaluate the level of care your loved one currently needs. You should also work with their healthcare provider to anticipate the kind of care they may need in the future as they experience cognitive decline.

Your goal should be to find a community with the staff, services, and care that meets your loved one's needs. Remember that every community is unique, so continue searching until you find what works best for your loved one.

Identify your loved one's specific needs, which may include:

• Showing signs of aggression
• Needing help eating, drinking, walking, and/or toileting
• Wandering or frequently getting lost
• Requiring 24/7 supervision
• Requiring ongoing medical care to treat chronic conditions

Use this list to help determine how you weigh and prioritize different factors during your evaluation.
Related: When Is the Right Time for a Memory Care Community? >>
Evaluating Memory Care Centers
Most of us today begin our search for anything, including memory care services and communities, on the internet. With the abundance of information available online, it's important to make sure the resources you are using are reliable. It is also a good idea to ask friends and family if they have any recommendations.

You can view a list of licensed assisted living communities in New York State here or use the Eldercare Locator. Adult care centers and assisted living communities are inspected every 12 to 18 months by the New York State Department of Health. To maintain their licensure, they are required to adhere to a rigorous set of rules and regulations.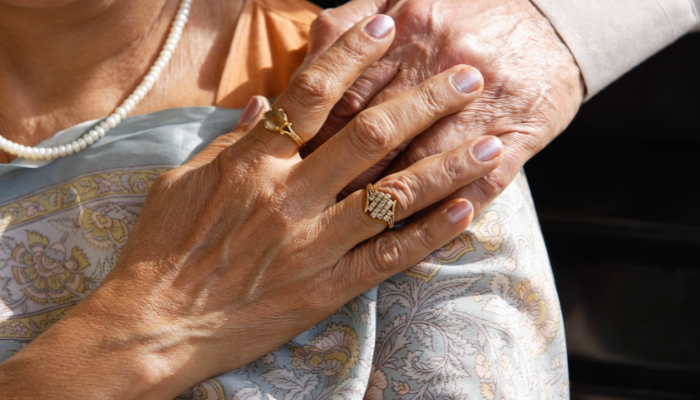 When evaluating a memory care community on Long Island, here are some key points to consider:
Safety and Security
According to the Alzheimer's Association, more than half of individuals with dementia will wander. Whether your loved one wanders or not, it's a good idea to ask what safety measures the community has in place for behaviors like this.

Some communities are designed with circular hallways that give residents the freedom to explore safely – allowing them to end up where they began. Exits should be secured and possibly even obscured so that doors blend in naturally with the décor. Color-coded hallways, floors, and clear directional signage can make it easier for your loved one to navigate the community on their own.

Take a close look at the space dedicated to memory care residents. Ensure it's large enough to include dining and socializing areas but still small enough so your loved one doesn't feel overwhelmed.
Communities should also have additional safety and security features, including but not limited to:
Electronic keypad security systems which help ensure residents don't inadvertently exit the community

Smoke detectors and fire suppression systems throughout the community

Hallways with sturdy handrails and grab bars in bathrooms to reduce the risk of falls

Emergency pull cords and/or pendant systems
Physical Care and Accommodations
Each memory care community will have a different approach to how they manage and deliver care. To avoid misunderstandings, take the time to thoroughly discuss the community's philosophy of care with the staff .
What types of personalized care can the community provide? In what situations would additional care be needed? Be sure you understand what the community will deliver to your loved one each day so you are not left with unmet expectations.

To ensure your loved one's specific needs are met, confirm that the community routinely creates individualized plans of care for each resident. Also, ask if families are welcome to participate in developing the plan.
If your loved one has trouble communicating, ask how the staff will get to know them and how you may be able to assist in this process.

In addition to exploring the daily care your loved one receives, you will need to evaluate where they will live. Will your loved one have a private or shared apartment? Will they be able to bring items with them from home? How does the staff approach the inevitable adjustment period?

All of these questions should be easily answered during your visit.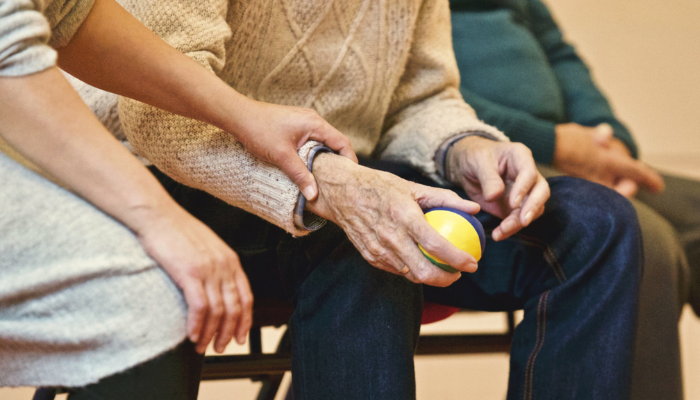 Memory Care Programming
From pet therapy to creative arts, the therapeutic programs offered by memory care communities are important to residents' quality of life and should be thoroughly researched. Ask the staff to walk you through a typical day in the life of a resident and share a list of available programs with you.

Equally important is how the programs are delivered. Will staff escort your loved one to various activities? Are there activities to accommodate residents at different stages of their disease progression, or can they be modified depending on their needs?

Quality memory care programs will also include life enrichment activities catering to residents' unique interests. Request a copy of the community's activity calendar to ensure that your loved one's physical, emotional, and spiritual needs will be met.
Memory Care Staffing
Equally important is meeting and observing the staff caring for your loved one.

• Do staff receive additional training before working with memory care residents?
• How are staff screened?
• Is someone on staff certified and/or accredited in specialized care?
• When you interact with staff, are they professional and friendly?
• Do they seem attentive?
• What is the relationship between residents and staff like?

Additionally, you should inquire about what would happen if your loved one's needs change. Will a new room or apartment be required? Is there a continuum of services available that will follow your loved one as they progress through the middle and later stages of dementia?
Again, being prepared with realistic expectations can help to make the process less stressful.
Related: The Cost of Memory Care: What's Included? >>
Memory Care Resources
There are a number of resources available to help you find and evaluate various memory care communities.
As you begin your search for a memory care community, take the time to browse these resources and note any information that you find helpful to refer to later.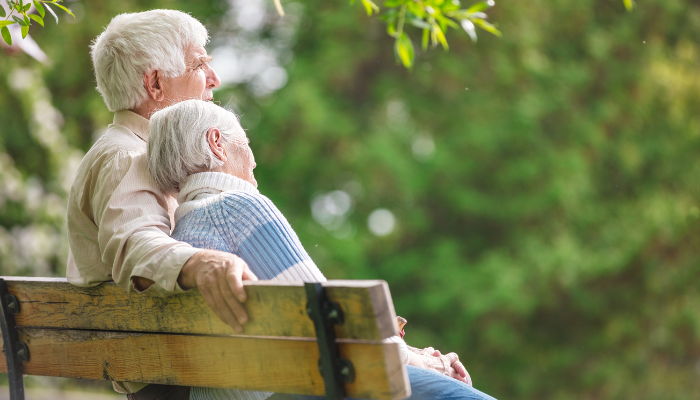 Making Your Decision
In the end, your careful evaluation may find little difference between two or three exceptional memory care communities. In that case, your decision may come down to your overall emotional response to the community when you visit and interact with staff.
Everyone has different needs and preferences, so it's important to choose a community where you are confident that your loved one will be most comfortable.

A warm, caring staff with a care philosophy that aligns with your own will provide you with the peace of mind that your loved one is well cared for now and in the years to come.

Once you decide on a community, work with staff to develop a transition plan to ensure the move goes as smoothly as possible for your loved one.
Memory Care at The Bristal
Here at The Bristal, we offer private and secure neighborhoods for specialized memory support called Reflections. Reflections is a highly customized and individually personalized memory care program that specializes in helping aging adults manage Alzheimer's disease and other memory-related cognitive conditions.

Additionally, we offer a dedicated memory care community – The Bristal at Lake Success – where we blend our years of working with Alzheimer's disease and dementia with the cutting-edge memory loss research at the Feinstein Institute of Northwell Health.