Assisted living communities offer New Jersey seniors the opportunity to enjoy maintenance-free living in vibrant and secure surroundings. If you or a loved one is considering moving to an assisted living community, you might have questions, like the following:
Will I lose my independence if I move to an assisted living community?
Why would assisted living be better for me than staying at home?
How can assisted living help me maintain my health and security?
How can assisted living help me keep up with my daily tasks?
Discover more about what to expect in an assisted living community in New Jersey as we address each of these questions.
Will I Lose My Independence if I Move to Assisted Living?
Fear of losing independence is common as we age. However, many residents of The Bristal find that once they move into one of our communities they are more active and engaged than ever before. With access to a concierge and transportation at The Bristal, residents can participate in a variety of scheduled community outings that might include an art museum, theater outing, or simply a trip to a department store.

"I never would have dreamed that in a year, I could have new friends ― in addition to my old friends ― I could have a new life, and I could be happy … And that's all come true for me."
― Phyllis Baumrind, resident at The Bristal at Englewood, New Jersey
Hear Phyllis's story:
Would Assisted Living be Better for me than Staying at Home?
Assisted living gives older adults access to an improved quality of life. While residential living can oftentimes become isolating and overwhelming as friends and children move away, an assisted living community offers opportunities for social interaction, engaging activities, fine dining, and much more
Social Gatherings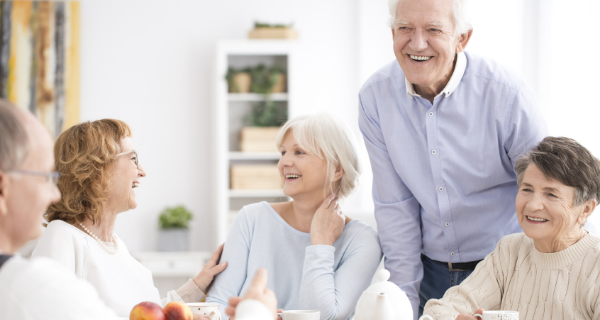 Did you know that regular social interaction is one of the best ways for seniors to stay active and healthy?
Communities like The Bristal provide a myriad of opportunities to form new relationships. This includes attending cultural and sporting events together or participating in resident groups to discuss music, books, or other creative pursuits. It can also be as simple as gathering to enjoy a nightcap and engaging conversation.
Here are some recent activities that residents at some of our New Jersey communities have participated in:
Maintenance-Free Lifestyle
Assisted living takes care of all maintenance and upkeep for your apartment. This is not only a major convenience, but for those who are used to living on their own, it can be a huge relief. Whether it's a lightbulb that needs to be replaced or an issue with an appliance, a quick call to staff is all that is needed to resolve the manner in a timely fashion.
This is in contrast to living in a residential home, where you are responsible for all upkeep and maintenance, from lawn care and snow removal to repairing broken fixtures or replacing worn-out appliances.
Elegant Dining Options
Assisted living residents can choose to enjoy chef-prepared cuisine at every meal. The Bristal offers multiple options for delectable dining, from luxurious multi-course experiences to simple but filling fare
In addition, we have a registered dietician on staff who creates nutritious meal offerings to suit many different tastes and lifestyles, including modified or therapeutic diets. Snacks are also available in the Bistro for residents throughout the day.
Consider all the time you spend on meal prep, cleanup, and regular grocery shopping or delivery while living at home. Residents of assisted living communities trade all of this hassle for the convenience of high-quality dining options perfectly suited to their needs and tastes.
Can Assisted Living Help Me Maintain My Health and Security?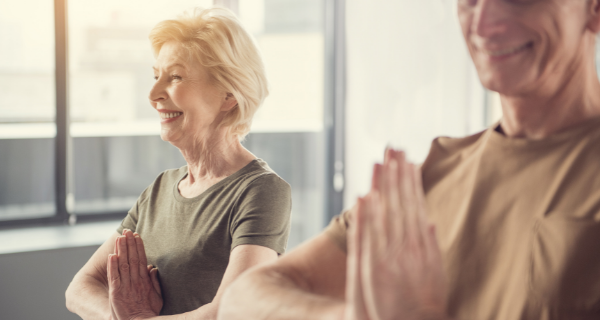 Assisted living communities employ trained, compassionate staff to help support the physical and mental wellbeing of residents.

At The Bristal we offer a wealth of health and wellness resources, including:
Personalized health and wellness plans
Trained wellness team available 24/7
Daily schedule of social activities, cultural programs, and live entertainment
On-site fitness center
Physical therapy
Safety is our top priority at The Bristal. Regular check-ins from staff put residents at ease. In addition, every apartment is outfitted with an emergency response system. Help is always just minutes away, giving residents and their families reassurance and peace of mind.
For added security, all of The Bristal communities have 24-hour surveillance throughout the community's common areas.
Can Assisted Living Help Me Keep up with Daily Tasks?
At The Bristal, we have decades of experience assessing the unique needs of older adults, which allows us to create customized plans to help each resident maximize their independence.

To achieve this, we conduct a detailed assessment of each resident upon admission. We then present residents and their families with a personalized care assistance plan, also known as an Individual Service Plan. Each plan is based on the unique needs of the resident it was designed for.

Here are some of the services that can be included in your customized plan:
Managing medications
Mealtime needs
Bathing and showering
Dressing and clothing selection
Mobility
Transferring
Another benefit of having a personalized care assistance plan is that it can be periodically adjusted as your needs change. So, if you need a little extra help at any time, it's always available.

Explore The Bristal Assisted Living Communities in New Jersey
The Bristal is the perfect lifestyle option for those looking for assisted living in New Jersey. Come and experience all that we have to offer. Find a New Jersey community near you.