Are you interested in day-tripping, exploring, and enjoying New Jersey's beauty with your loved ones? Wherever you live in the Tri-State area, there are many hidden gems to explore.
Arts and Culture Activities in North New Jersey
Hunterdon Hills Playhouse Dinner Theatre
Hunterdon Hills Playhouse Dinner Theatre is a popular destination for theater-goers who want to enjoy a night of entertainment while indulging in a delicious meal. Located in Hampton, New Jersey, this theatre offers a variety of performances, including musicals, comedies, and dramas. The venue is also known for its beautiful setting, which includes a charming garden and picturesque views of the surrounding hills.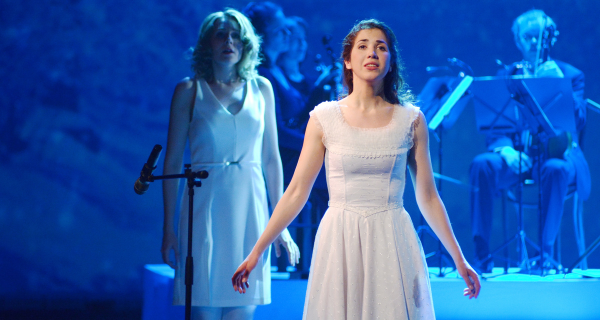 The New Jersey Ballet Company
The New Jersey Ballet Company is a professional ballet company based in Livingston, New Jersey. Established in 1958, the company is recognized for its world-class dancers and diverse repertoire, which includes classical, contemporary, and modern ballet. The New Jersey Ballet Company also offers educational programs for students of all ages, including dance classes, workshops, and performances.
Boheme Opera New Jersey
Boheme Opera New Jersey is a nonprofit organization that produces opera performances in various venues throughout the state. Founded in 1981, Boheme Opera New Jersey has earned a reputation for its high-quality productions and commitment to promoting the art of opera in the community. The company performs both classic and modern operas, often with English supertitles, to enhance audience understanding and enjoyment.
Above Art Studios
Above Art Studios is a contemporary art gallery in New Brunswick, New Jersey. The gallery showcases works by emerging and established artists from a variety of mediums, including painting, sculpture, photography, and mixed media. Above Art Studios also hosts workshops and events, allowing visitors to engage with the artists and their work in a more interactive way.
Newark Museum of Art
The Newark Museum of Art is a world-renowned museum housing an extensive collection of art and artifacts from around the world, including American, Asian, African, and classical art. The museum also features a planetarium, a sculpture garden, and a variety of special exhibitions throughout the year.
The Powerhouse Arts District
The Powerhouse Arts District and Mana Contemporary is a vibrant arts district in Jersey City, New Jersey. The district is home to a number of galleries, studios, and performance spaces showcasing the work of local and international artists.
Mana Contemporary, in particular, is a massive art center that houses over 200 studios, several exhibition spaces, and a variety of amenities, including a cafe and a rooftop garden. Visitors can spend an entire day exploring the district and discovering the latest contemporary art.
Historical Sites Near North Jersey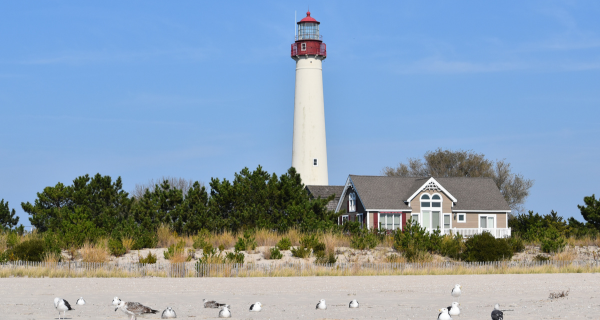 Cape May Lighthouse
Located at the southernmost point in the state but worth the trip, this lighthouse built in 1859 played an important role in guiding ships along the Atlantic coast. Today, visitors can take a gentle walking tour of the lighthouse, learn about its history, and enjoy panoramic views of the surrounding area.
Ellis Island National Museum of Immigration
For an iconic trip that's just a short distance from Manhattan, Ellis Island showcases the experiences of millions of immigrants who passed through on their way to the United States. Ferries to the island depart from Battery Park in Lower Manhattan in New York City and Liberty State Park in Jersey City.
Morristown National Historical Park
This park in Morristown, New Jersey, preserves a variety of sites associated with the American Revolutionary War, including the winter encampment of the Continental Army. Visit Ford Mansion, the site of George Washington's headquarters, or explore the 27 miles of marked hiking trails.
Senior Activities for the Outdoor Adventurers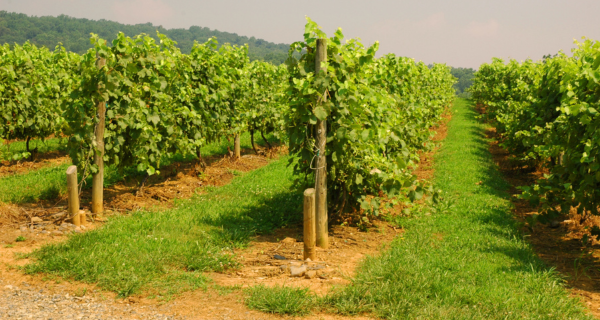 If you want to get active or explore the great outdoors, New Jersey has a wealth of natural beauty and a wide variety of activities, from outdoor social gatherings to winery tours.
Troy Meadows
Troy Meadows is one of the most beautiful places in New Jersey. This National Natural Landmark's peaceful marshes and meadowland are home to a magnificent microcosm of New Jersey wildlife. Visitors can explore the area's many trails and boardwalks or rent a kayak to paddle through the peaceful waterways.
Winery Tours
Experience one of New Jersey's greatest natural wonders while taking in views from these scenic vineyards worthy of their vintages.
Alba Vineyard - Located in Milford, New Jersey, Alba Vineyard is a family-owned winery that produces a variety of award-winning wines, including Chardonnay, Riesling, and Cabernet Sauvignon. The winery also features a beautiful tasting room and outdoor seating area with stunning views of the surrounding countryside.


Unionville Vineyards - Located in Ringoes, New Jersey, Unionville Vineyards is a boutique winery that produces a range of high-quality wines, including Chardonnay, Pinot Noir, and Cabernet Franc. The winery is housed in a renovated 1858 farmhouse, and visitors can sample the wines in the cozy tasting room or on the outdoor patio overlooking the vineyards.
State Parks
The New Jersey State Park Service keeps each of its 27 state parks in pristine condition year-round. Visit High Point State Park for stunning views from the New Jersey Veteran's Memorial, gentle hikes in the warm months, and fun fall and winter activities in the cold months.
Related: 5 Fun Day Trip Destinations: Nassau County >>
Senior Activities for the Culinary Explorers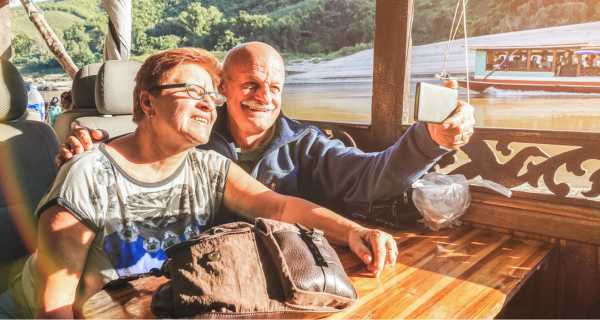 New Jersey is a hotbed of culinary inspiration with no shortage of fabulous options for the home chef in your family. From one-of-a-kind meals on the waterfront to cocktails and fine dining at upscale dinner clubs, there's a perfect match for every palate.
River Tours and Lunch
One of the best senior-friendly activities New Jersey has to offer is the ever-popular river tour lunch or dinner cruise. There are many fine boats to choose from, with a wide variety of atmospheres to fit any mood. If you're looking for vintage charm, turn to cruises like the River Belle and River Queen. The Festiva or Lake Hopatcong cruises are fantastic options if you want a more polished nautical setting.
Local Restaurant Highlights
North Jersey has a litany of fine restaurants to choose from. Some of the best to try are Café Panache, The Highlawn, Osteria Crescendo, and Shumi.
Café Panache - Located in Ramsey, Café Panache is a French-American restaurant that has been serving exquisite cuisine for over 30 years. The restaurant offers a variety of seasonal dishes made with locally-sourced ingredients, and the wine list features over 1,000 bottles from around the world.


The Highlawn - The Highlawn is an elegant restaurant that serves contemporary American cuisine with a Mediterranean flair. The restaurant features a sophisticated atmosphere, an extensive wine list, and stunning views of the New York City skyline.


Osteria Crescendo - Enjoy handmade pasta and other authentic dishes at Osteria Crescendo. The restaurant features a warm and inviting atmosphere, as well as an extensive wine list that showcases both local and international selections.


Shumi - Shumi offers both traditional and modern Japanese cuisine. The restaurant features an intimate and elegant atmosphere, a sushi bar, and a sake selection that is one of the largest in the state.
North Jersey Supper Clubs
For unique and intimate dining experiences, look no further than New Jersey's thriving dinner club scene.
Located in Millburn, New Jersey, Moonshine Modern Supper Club is a contemporary American restaurant with a chic and stylish atmosphere. The restaurant offers a variety of dishes made with locally-sourced ingredients, as well as an extensive wine and cocktail list.
For a different vibe, Tim McLoone's Supper Club is a retro-style restaurant and music venue celebrating the Jersey Shore's glory days. The restaurant serves classic American fare, including seafood, steaks, and burgers, and features live music performances by local and national acts.
The Best Senior Activities in the Tri-State Area
There is truly something for everyone in North Jersey. For more local travel ideas, read our blog on the top East Coast national parks or find fun day trip destinations in Suffolk County on Long Island.