According to the Mayo Clinic, regular brisk walking can help you maintain a healthy weight and prevent or manage different conditions like type 2 diabetes. And those are just a few of the perks.
There are many health benefits associated with hiking, such as increased core strength, improved balance, and less stress. Additionally, frequent exercisers typically experience more energy during the day and sleep better at night.
So, what are you waiting for? Why not hike the trails, paths, and parks in your area? Visit alltrails.com for a list of trails near you, or keep reading to find recommendations for trails in the tri-state area.
Is Hiking Good for Seniors?
Worried that hiking may be too strenuous or too complicated? Don't be; hiking is just walking outdoors in nature. If you can walk, you can hike. It is the perfect activity regardless of your skill level or ability, making it a great choice for beginners.
A sturdy pair of shoes, a water bottle, and a snack is all you really need to get started. A walking stick or trekking poles may be useful if you have stability or vision problems. Ready to take a hike? Here's what you need to know.
Hiking Tips for Seniors
1. Hike safely.
Before you go out on your first trail, make sure your doctor has cleared you to exercise. Then, prepare for the trip with a few essentials.
Pack at least two liters of water and a high-energy snack, like almonds or a protein bar.
A safety whistle and a cell phone (be aware that some areas may not have reception) are must-haves.
Toss in a light jacket if you think the elevation or temperature may change while hiking.
A first-aid kit, an extra pair of thick socks, and a trail map that includes topographical features are important to have as well. A small, lightweight backpack makes the perfect hands-free carryall.
If you're hiking in hot weather, limit your hikes to the early mornings or late afternoons. Always let someone know where you're going and when you expect to return. Better still, invite a friend to join you.
Related: Outdoor walking tips for seniors >>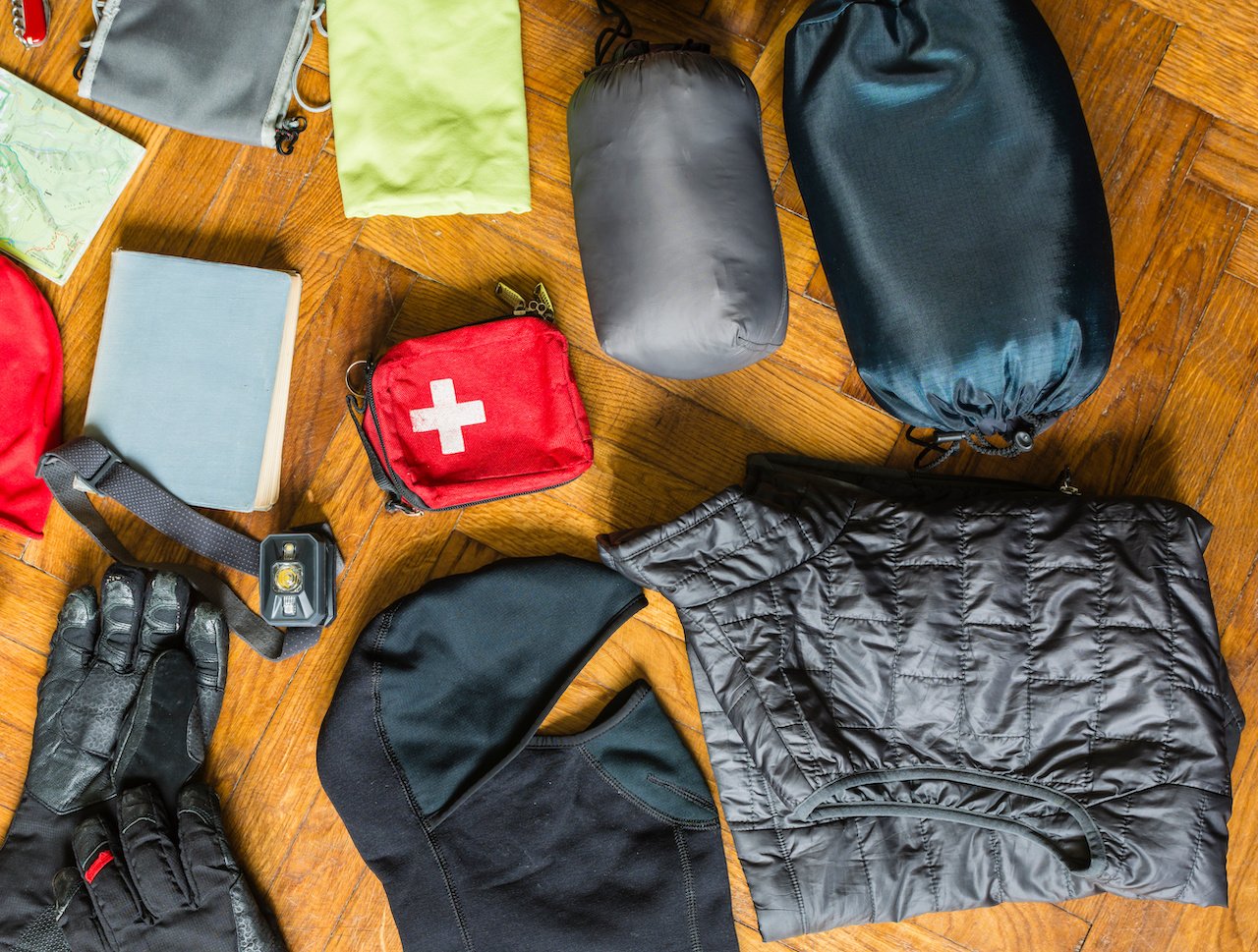 2. Dress appropriately.
Fancy hiking clothes are not required, but leave your jeans at home: They retain moisture, as will fabrics containing cotton. Opt instead for moisture-wicking synthetic workout wear like athletic or yoga pants and shirts. Dress in layers that can be easily removed.
A durable pair of tennis shoes will work if the trail isn't craggy; otherwise, a rubber-soled hiking boot is best. Look for a clearly defined heel with a knobby tread. Always check the weather forecast before hiking and plan your outfit accordingly.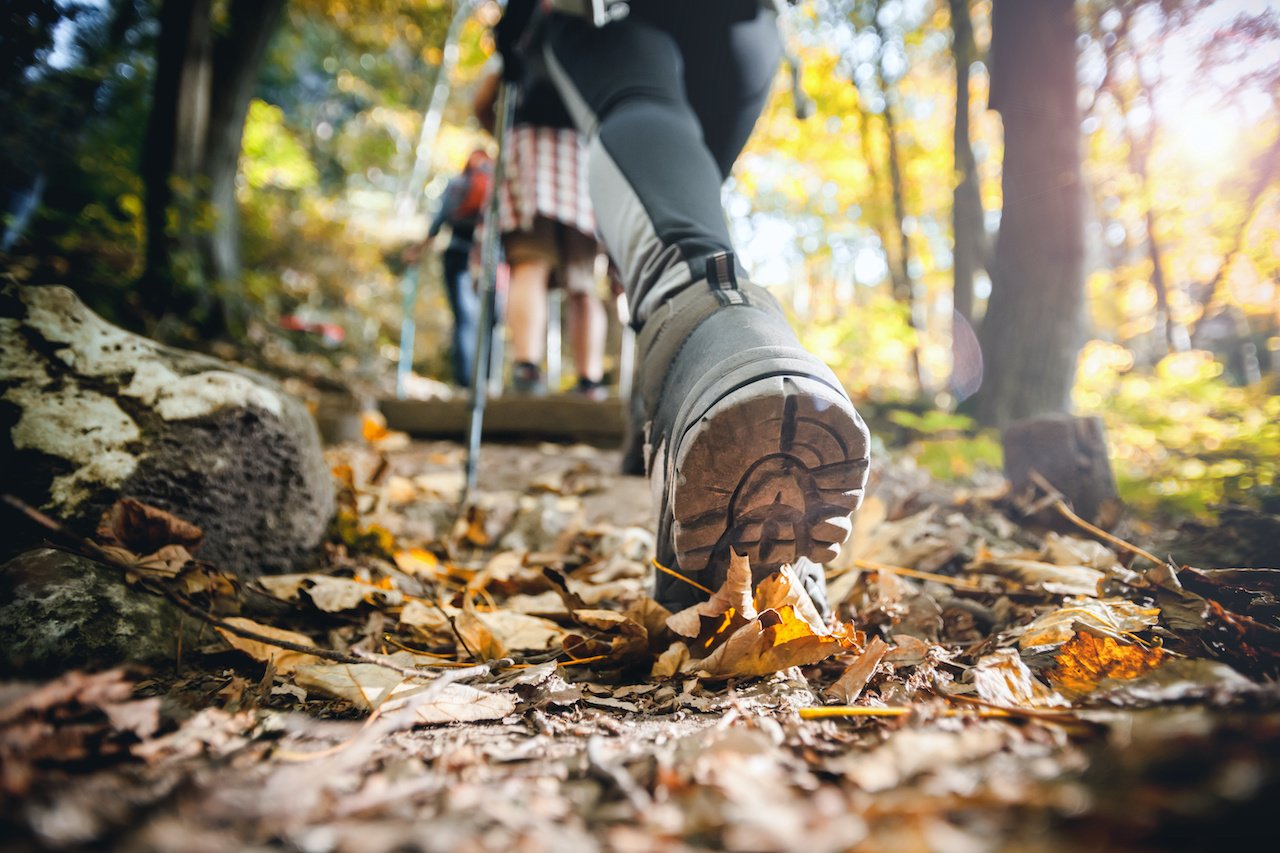 3. Consider a walking stick or hiking poles.
Walking sticks or hiking poles can help with balance, be useful in rocky terrain, and assist when hiking uphill. Hold your stick or poles so that your elbows are at a comfortable 90-degree angle.
Experiment with movement patterns to learn what works best for you – stick or pole forward with the opposite leg, or stick or pole forward with the same side leg. Either way, push off the ground for leverage with each step. A walking stick or hiking poles can be a fun addition to your hike but aren't necessary.
4. Stretch before hitting the trail.
Do a few stretches before hiking to ensure your muscles are ready to work.
Five minutes of gentle walking, toe touches, side-to-side waist stretches, and over-the-head arm extensions are all you need to loosen and warm up your muscles.
5. Hike at your own pace.
One of the best things about hiking is the ability to choose the path that suits your needs. Feeling tired but still want to get outside? Great – select a short trail with little to no climbing.
Ready for a challenge? Opt for a trail that increases the level of difficulty. If you are a beginner, start by finding a hiking rhythm and cadence that works best for you. Walk at a normal pace and check your breathing after five minutes. If you're breathing normally, try increasing your pace a bit; slow down if you're breathing heavily.
Select a pace that slightly raises your breathing but doesn't cause a sweat. Remember to take in the scenery, stop for breaks, and drink plenty of water.
Related: Here's why exercise is worth it - and how to get started >>
6. Keep an eye on the clock.
Plan on hiking for only 30 to 60 minutes to start. Don't be overly ambitious about how long it takes to traverse an average trail. Beginners may cover about two miles an hour (or less) on flat, easy trails but not as much on a moderate trail with some elevation changes.
If you're hiking toward a site like a lake or a waterfall, keep an eye on how much time the hike will require. You will want to be off the trail by sunset since the risk of a fall increases after dark.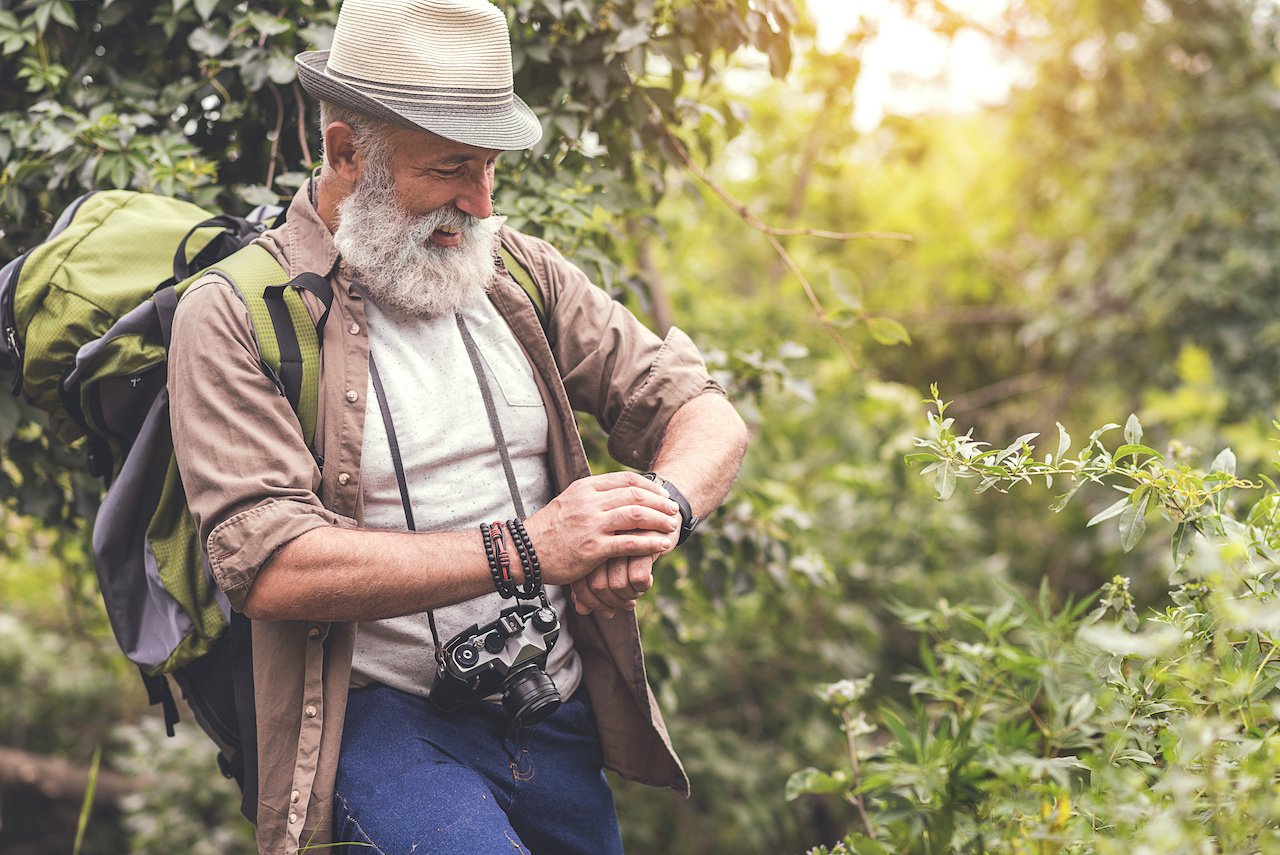 7. Try a travel or hiking club.
If you fall in love with hiking, you may want to join a travel or hiking club where members have meet-ups or travel to area hiking destinations as a group.
Hiking as a member of a group is a great way to learn more about the sport, meet like-minded seniors, and discover notable hiking trails. Some offer year-round hikes in addition to promoting conservation and wildlife activism.
Related: Take a trip to these top East Coast National Parks >>
Tri-State Area Trails to Explore
Ready to get moving but unsure of where to go? Try one of these easy trails in the tri-state area for additional views and challenges.
Related: Discover additional trails and state parks on Long Island in our blog >>
Enjoy More Stories Like This From The Bristal
We believe good health — mind, body, and spirit — is essential to living your best life. Read more of our lifestyle blogs for tips on staying active, social, and well.