In 2023, many senior living communities are continuing their upscale, restaurant-style experience while shifting their dining trends to include fresh ingredients and grab-and-go options.
For residents, this means more delicious, exciting meals and more choices than ever before, which adds to the quality of their everyday life and, ultimately, their senior living experience. Here are some ways senior living dining trends are evolving in 2023.
Varied Venue Options
When it comes to where to eat their meals, senior living residents have more choices than ever before. Whether it's a relaxing night in or a more elegant dinner for two, there's a venue to fit every taste:
Outdoor Spaces. Like many mainstream restaurants, more senior living communities are offering al fresco dining areas for residents, such as open-air patios or courtyards.
Dining Rooms with Adaptable Features. The traditional dining room setting remains an option for those who want a restaurant-style dining experience. However, communities are making these spaces more adaptable and customizable by adding seating times and dividers to define personal space better.
Grab-and-Go Options. Meal delivery and grab-and-go programs are becoming more commonplace in many communities. Some senior living communities are even incorporating features you might find at high-end hotels, such as room service, food carts, and 24-hour food service options.
More Meal Choices
Variety is important, especially when it comes to meal choices. Many senior living communities are taking steps to increase variety and brand or customize their presentation options. Action stations (like a hibachi grill or meat-carving station), as well as new and interesting ways to present ingredients, enhance the visual aspect of meals.
The restaurant-style dining experience naturally complements this senior living dining trend. Expanded menus and made-to-order meals ensure that residents have more flexibility in their daily meal choices.
Related: Nutritional Needs for Older Adults >>
High-Quality Ingredients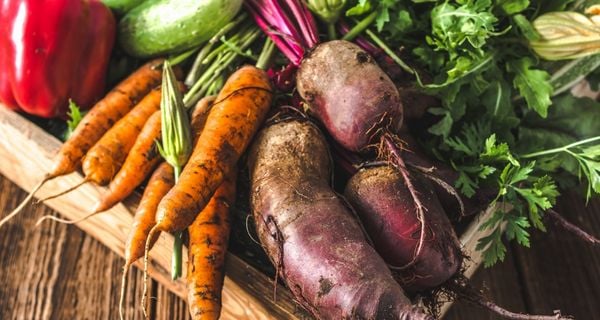 Nutrition is, of course, vital to wellness, especially as we age. Diet can even play an important role in recovering from illness.
The rise of the farm-to-table movement — which advocates for using ingredients sourced directly from local farms or companies — has made its way into more senior living dining experiences. Communities partner with local farmers and agricultural outfits to ensure residents have access to nutritious, sustainable meals made with fresh meats and produce.
Related: Why Eating Real Food is a Healthy — and Delicious — Option for Seniors >>
Specialized Diet Accommodations
For residents with certain conditions, following a special diet can often be part of their treatment plan. Offering more specialized dining programs tailored to residents' needs is a trend in senior living dining that is gaining popularity.
Senior living communities are becoming increasingly accommodating to residents who adhere to special therapeutic diets, or even modified diets. Some conditions that may require special diets are:
Cancer
Diabetes
Heart disease
High blood pressure
Food allergies and intolerances
Osteoporosis
Digestive disorders
Specialized diets include gluten or lactose-free, as well as low-sodium or sugar-free. Other types of specialized diets include a texture-modified food program which presents a wide variety of foods in puree form for residents who may have trouble chewing or swallowing, or a finger foods program for residents who have difficulty using utensils.
Related: What's It Like to Dine at an Upscale Senior Living Community >>

Enjoy Fine Dining at The Bristal
Unique fine dining experiences are something you'll enjoy every day as a resident at The Bristal Assisted Living. Gourmet meals are prepared and served three times a day, and we partner with local growers and providers to ensure that every meal we serve meets or exceeds The Bristal standards of excellence.
Here's what you can expect from The Bristal's culinary team:
Memorable Dining Experiences - food tastings, demos, themed dinners
Taste of Home program - cooking demos featuring resident recipes
SmartChoice - healthy ingredients and clean foods that promote healthy brain function
Farm-to-table - in-season ingredients from local farmers
Modified diets - therapeutic and mechanically altered diet accommodations

This post was originally published in 2021 and updated yearly with up-to-date information.